Persimmon Grove in Lexington, SC

Are You Currently Searching for a Newer Home in Lexington, SC that is zoned in a Great School District? Are you looking for a neighborhood with amenities such as a community pool, cabana or fishing pond? Near an interstate for an easy commute back and forth to work? Persimmon Grove might be just the place you've been looking for!!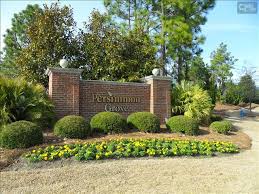 Homes in Persimmon Grove are priced to sell! Affordable homes built by Colony Home and Mungo Homes range from the low $100,000's to the mid $200,000's. If you are worried about age, nothing in this neighborhood is over 6 years old! Mungo Homes, who is currently building in this neighborhood, offers a large variety of floor plans to meet the needs of each individual purchaser. Currently this subdivision is zoned for Lexington District One Schools. Specifically zoned for Pleasant Hills Elementary, Pleasant Hills Middle, and Lexington High School.
Persimmon Grove - Community Features:
Location: Lexington County SC, close to the Lexington / Gilbert line
Close attractions: Lexington Country Club & Golf Course
Interstate accessibility: about 2.5 miles from Interstate 20 (I-20 Exit 51)
Prices: Low $100′s to $250,000
Size of homes: 1250 sqft to 4000 sqft
Approx age of homes: NEW to about 6 years old
Current School Zoning: Lexington One School District. Pleasant Hill E, Pleasant Hill Middle, Lex High
Amenities: Pond with Fishing Pier & Gazebo, Sidewalks, Community Pool & Cabana
Builders: Mungo Homes (currently), also Colony Home

>>>Current Homes for Sale in Persimmon Grove<<<

Current Sales data for Persimmon Grove (as of Nov. 11, 2013):
- 25 homes for sale (Average price: $163,399 / Average size: 2071sqft)
- 3 homes under contract (Avg price: $167,699 / Avg size: 2111 sq ft)
- 29 homes sold this year (Avg price: $156,222 / Avg size: 1935 sqft)

My name is Dena Mixon and I would love to be your Lexington SC REALTOR! I am professionally trained and experienced to help home buyers and home sellers in the Midlands of South Carolina. I work very hard to help clients achieve their real estate goals. I can promise that I will always give you the care and best possible service that I can give! Whether you are selling, buying or just have a question, please call or text me at (803)348-1155. EXIT Real Estate Consultants.​