>>>Current Homes for Sale in Martins Grove<<<
The roads of this neighborhood are: Torrey Glen Drive, Faskin Lane, Canting Way, Bellhaven Lane, Tannock Court and Cobden Court.
---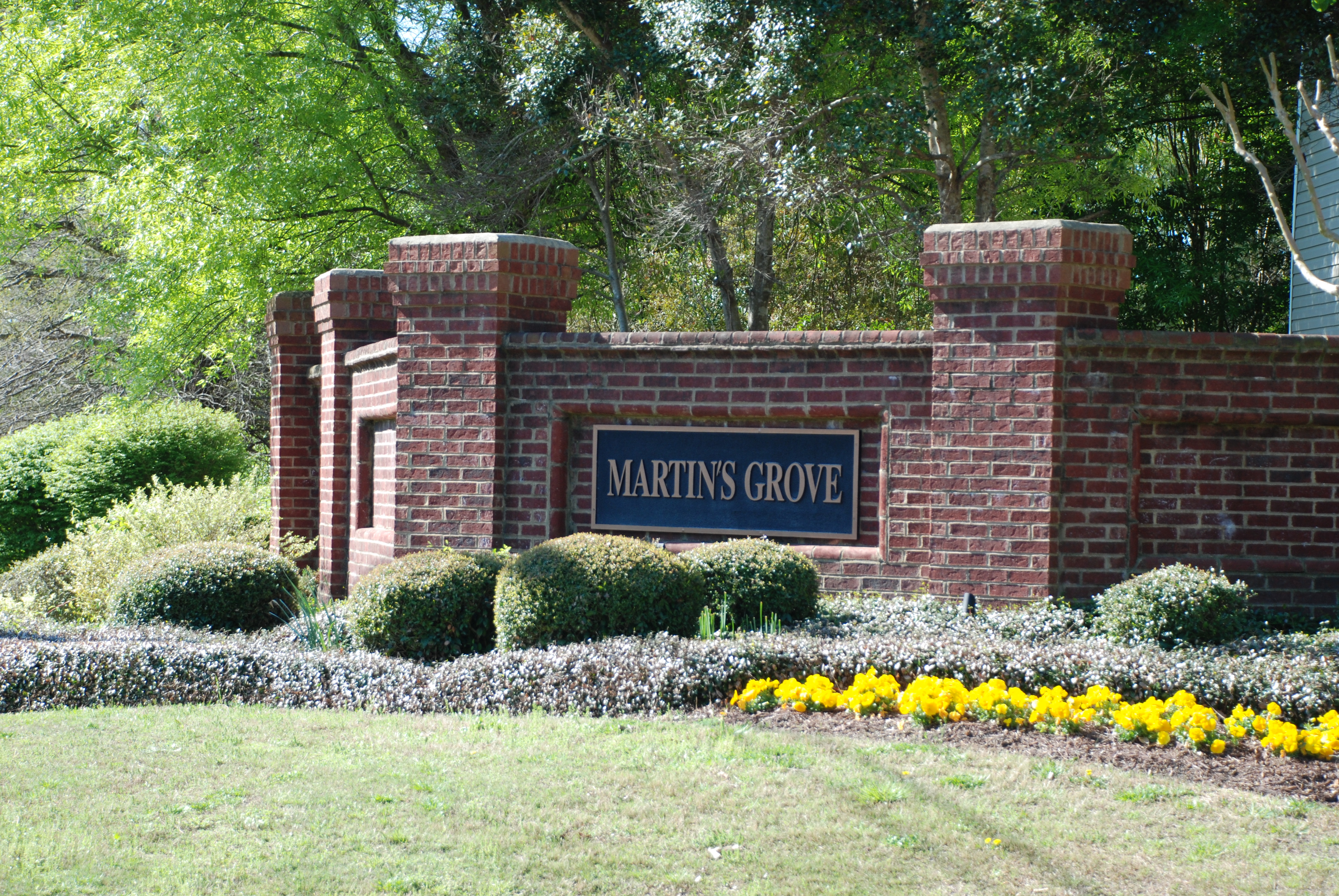 Martins Grove - Community Features:
Location: Lexington County SC, Off Park Road in the town of Lexington, SC
Close attractions: the Lexington Country Club & Virginia Hilton Park
Interstate accessibility: Approx. 4.5 miles from Interstate 20, I-20 at Exit 58
Prices: Low $140′s to $200,000
Size of homes: 1,800 sqft to 3,000 sqft
Approx age of homes: about 13 to 20 years old
Current School Zoning: Lexington One School District: Lake Murray Elementary, Pleasant Hill Middle, & Lexington High
Current Sales data for Martins Grove (as of April 15, 2014):
-2 active homes for sale
-5 homes under contract
- Average price: $174,013 / Average size: 2,454 sqft.
---
Lexington is located in the central part of South Carolina, about 12 miles west of Columbia ( north of I-20) and 55.2 miles from Augusta. It serves as the seat of Lexington County and sits on the southern shores of Lake Murray (Lake Murray, a 50,000 acre lake created by the nation's largest earthen dam)
Great schools - location - manufacturing - retail - recreation- growing population....all important. Lexington is a community that has kept all its southern charm and grace even during tremendous growth. Lexington is about people who care about their neighbors and work to make their community a safe and fun place for their families. It is estimated that in the first 5 years of the past decade the population of Lexington has grown by about 39% !!
With lake front home sites, great parks and recreation facilities, and special events like the Bassmaster BP Top Ten 100 Pro-Am Tournament, it's no wonder Lexington is growing so fast! The area also offers access to some of the finest golf courses, tennis courts and other recreational facilities for you, your family, your employees and business associates. Community theaters, concerts, festivals, parades and church activities also provide for fun and entertainment. And, don't let Lexington's size fool you. In addition to access to these great activities, Lexington is within minutes of The Riverbanks Zoo and Gardens, a nationally acclaimed zoo and botanical gardens, museums, theaters, art studios and stadiums.
---
My name is Dena Mixon and I would love to be your Lexington, SC REALTOR! I am professionally trained and experienced to help home buyers and home sellers in the Midlands of South Carolina. I work very hard to help clients achieve their real estate goals. I can promise that I will always give you the care and best possible service that I can give! Whether you are selling, buying or just have a question, please call or text me at (803)348-1155. EXIT Real Estate Consultants.​