Garden Pond Neighborhood in Lexington, SC

Garden Pond is a priced to sell, well established neighborhood located in Lexington, SC. This fantastic community offers a variety of homes with square footage from 1,100 square feet to around 2,000 square feet! Many homes have spacious back yards and are perfect for entertaining or housing domestic pets! If you are considering school districts, please make note that Garden Pond is zoned for Award Winning Lexington District One Schools.
Garden Pond listings are definitely priced to sell! Affordable Lexington Homes from the low $100,000's to the $160,000's. The homes of this neighborhood age from 8 years young to around 25 years old making this subdivision perfect for those trying to stay away from construction in new development neighborhoods. This neighborhood is conveniently located in Lexington, SC and is just a short drive away from many top Lexington, SC destinations. Garden Pond is zoned for Lexington District One Schools. Specifically zoned for Pleasant Hills Elementary, Pleasant Hills Middle, and Lexington High School.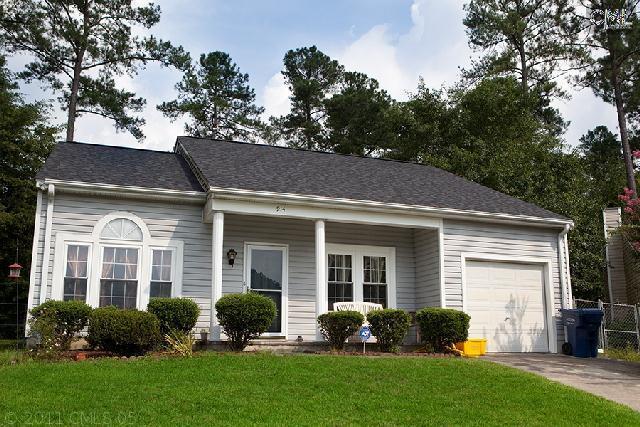 Garden Pond - Community Features:
Location: Lexington County SC, close to the Lexington / West Columbia line
Close attractions: Gibson Pond Park & Indian River Golf Course
Interstate accessibility: minutes from Interstate 20 (I-20 Exit 55)
Prices: Low $100′s to $160,000
Size of homes: 1100 sqft to 2000 sqft
Approx age of homes: 8 to about 25 years young
Current School Zoning: Lexington One School District. Red Bank E, Carolina Springs Middle, White Knoll High
>>>Current Homes for Sale in Garden Pond<<<

Current Sales data for Garden Pond (as of Nov. 19, 2013):
- 5 homes for sale (Average price: $126,080 / Average size: 1574sqft)
- 7 homes sold this year (Avg price: $101,642 / Avg size: 1491 sqft)
-32 Days on the Market (Avg) to sell homes in Garden Pond in 2013
My name is Dena Mixon and I would love to be your Lexington, SC REALTOR! I am professionally trained and experienced to help home buyers and home sellers in the Midlands of South Carolina. I work very hard to help clients achieve their real estate goals. I can promise that I will always give you the care and best possible service that I can give! Whether you are selling, buying or just have a question, please call or text me at (803)348-1155. EXIT Real Estate Consultants.​